The Driving Fear Program is also now available in print and compact disc format that can be shipped discreetly to your home or preferred address.
This version of the program is the EXACT same program that's been used successfully by individuals all around the world and has been recommended by mental health professionals, making it the most widely used and recommended program for the treatment of driving anxiety anywhere.
With the Print and CD edition of the program, you'll receive everything listed below:
The Complete Driving Fear Program Manual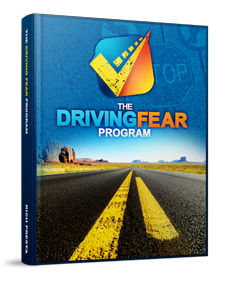 The backbone of the program, the huge Driving Fear Program manual is a comprehensive, step by step system designed for conquering your fear of driving and getting you back on the road with confidence and comfort as quickly and easily as possible. This is the exact same program that's been recommended by mental health professionals and used by thousands of others all over the world to overcome their fear and change their life.
You'll receive the classic Driving Fear Manual in spiral bound print format.
The Driving Fear Audio Edition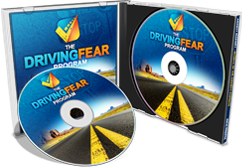 In the unabridged audio version of the Driving Fear Program, I'll walk you step by step through each and every chapter of the program! You can listen to these life changing audio recordings in your car, at home, or even on your iPod.
The audio edition of the program will be provided on a series of three compact discs you can play in any CD player.
Driving Fear 2.0: The Video Series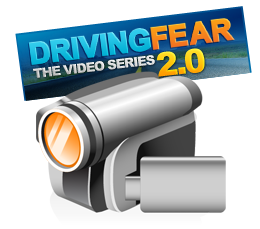 In the Driving Fear 2.0 video series, I'll personally guide you through the program and my exclusive process of conquering your anxiety on video!
This series of 19 videos in easy to use Quicktime format that you can play on any computer is like sitting with me in my private office and being gently led to your new life of courage, freedom, and peace on the road.
With the Driving Fear 2.0 video series in your recovery toolbox, gaining the skills to overcome your anxiety while driving can be as easy at sitting back and watching a movie!
The S.A.F.E. Series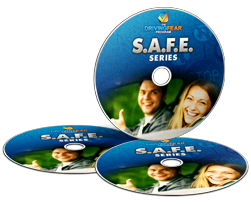 Since its release, the S.A.F.E. Series has revolutionized the treatment of driving anxiety by incorporating a method patented by Lowery patent 5,159,703. Our proprietary system is called Subliminal Auditory Fear Elimination or S.A.F.E., and clients have found that it can dramatically increase the speed at which they can overcome their driving anxiety and roadway phobias. This 2 hour audio breakthrough is ONLY available here as part of the complete Driving Fear Program.
The Fast Lane Audio Session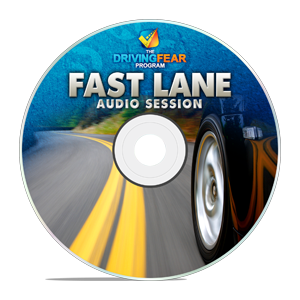 The Fast Lane Audio Session is designed to provide specific and powerful help for the more commonly feared situations while driving. You'll be guided by the hand through the following situations on the road to feel better faster and easier than ever before:
Driving Alone
Driving on the Highway
Driving over Bridges
Driving in Traffic
Letting Go of the Fear of Losing Control
The Anxiety Helix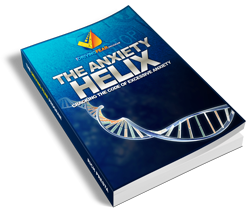 The Anxiety Helix report cuts through the clutter and opens your eyes to the TRUTH about anxiety and panic attacks while driving, so you can turn the tables on your fear and begin taking your life back. In this easy to read, simple to understand report, I'll explain to you precisely how your anxiety works, why you've had trouble conquering it, and what I think you you need to do to break free of it – once and for all.
You'll receive the limited edition Anxiety Helix report in spiral bound print format.
The Complete Overdrive System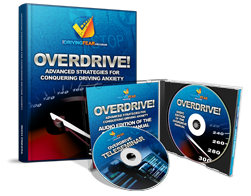 The Overdrive System was used for years by clients who needed to conquer their driving anxiety rapidly or had severe phobic reactions. The system utilizes advanced strategies I recommend for overcoming fear and replacing it with unstoppable confidence and a feeling of calm, on and off the road.
Previously available ONLY to select clients at a cost of $97, the Overdrive System contains the Overdrive Report, the complete audio edition of the Overdrive Report, and the audio recording of a teleseminar I conducted with a mental health counselor who I consider to be THE most respected authority in the country on the material covered in the Overdrive System.
The ENTIRE Overdrive System, including the teleseminar recording, Overdrive Report, and full audio version will be included with your order for no additional charge for a limited time. The Overdrive manual and audio will be provided in easy to use PDF and mp3 format on compact disc.
The Driving Fear Audio Series: The Driving Fear Interviews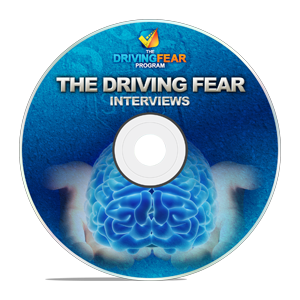 I tracked down who I consider the most recognized experts working with anxiety and fears and convinced them to do a series of interviews with me to discuss how their respective areas of expertise could be applied to help those with a fear of driving.
These one of a kind interviews will offer you additional ideas, thoughts, and perspectives on conquering your driving anxiety that you won't find anywhere else! They were conducted by ME personally ONLY for my Driving Fear customers.
You'll get these fantastic audio's on a series of three compact discs that you can either listen to anywhere.
You're going to get EVERYTHING listed above in a convenient print and CD format that you and they can use anywhere!



If you're not absolutely blown away with the results of the program, then I don't want you to pay for it. If at any time in the first two months you decide the program isn't right for you, for any reason at all, simply send it back to where it came from and you'll receive a prompt, no questions asked, no hassles refund.
Click below to order the Print and CD version of the Driving Fear Program and get all the manuals, bonuses, and all 11 compact discs delivered right to your door!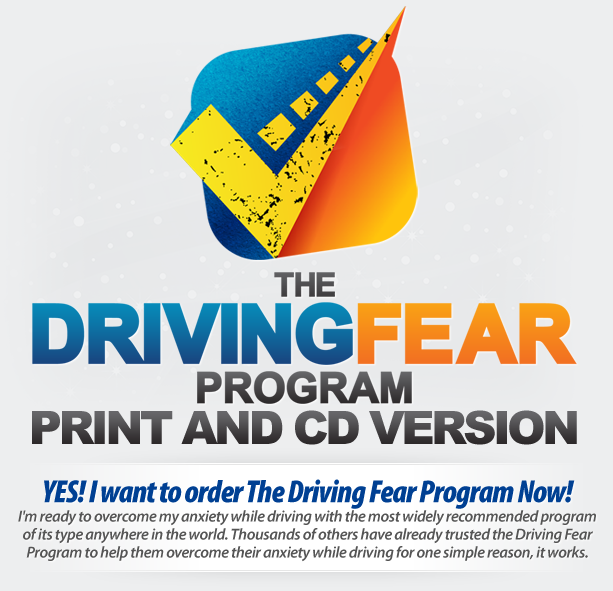 Receive The Print and CD Edition of the Complete Program – I understand that I'll be receiving the Print and CD Edition of the COMPLETE program, which includes absolutely everything discussed above…the Driving Fear Program Manual, the unabridged Audio Version, the full Driving Fear 2.0 Video Series, the proprietary S.A.F.E. Series, the Fast Lane Session, the Overdrive System, the Driving Fear Interview Series, and all bonuses.
100% Money Back Guarantee – I understand that my satisfaction is completely guaranteed. If I'm not absolutely THRILLED with the results of the program, I have a full 60 days to take advantage of the no questions asked, no hassles guarantee and get a complete refund of every penny I paid.
Developed With A Doctor – You know you can trust the program like thousands of people around the world already have because it was developed by leading authority Rich Presta and Dr. Cheryl Lane, a Doctor of Clinical Psychology.
Completely Natural – The Driving Fear Program is designed to help you quickly change for the better by helping you alter your automatic and negative thought patterns and  reactions that can cause severe anxiety, worry, and fears, and NOT with drugs or medications that can cause dangerous side effects, leave you feeling numb or sedated, or merely dull your symptoms without addressing the REAL problem.
Break the Cycle of Anxiety – The goal of the program is NOT to simply help you "manage" your anxiety. Why learn to live WITH your anxiety when you can learn to live WITHOUT IT? I don't think you should be satisfied until you've learned to

END

the destructive cycle that creates the problem!
Your entire order is completely guaranteed and only a single secure payment of $119!