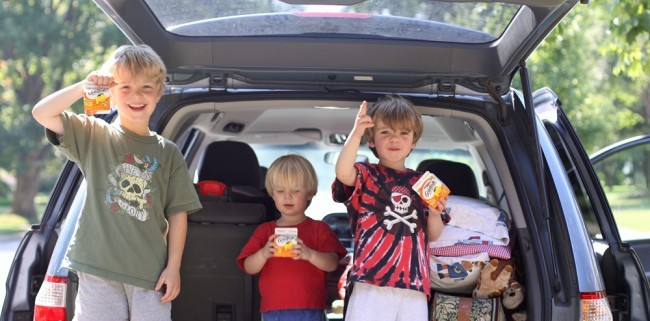 Summer may not bring icy roads and blinding snow, but it does come with its own slate of driving hazards. In fact, summertime ranks as the deadliest driving time for teens especially, according to news release from the American Academy of Orthopaedic Surgeons. Being aware of the dangers and being armed with tips on reducing them is a wise way to kick off the summer as well as decrease your level of driving fear and driving anxiety.
Summer's Stretch of Deadly Driving Days
The stretch from Memorial Day to Labor Day contains the most of the top 10 deadliest driving days throughout the entire year. SafeMotorist.com reports those 10 days have historically been:
July 4 – Independence Day brings fireworks, road trips, drinking and driving
July 3 – Same hazards as July 4
August 3 – While no major holiday is on the calendar, other than National Watermelon Day, summer vacations, more road trips, drowsy dog-day afternoons and balmy, booze-fueled nights make many days in August hazardous for driving
August 6
August 4
August 12
July 2 – The Independence Day road trips and parties often start up a bit early
September 2 – Labor Day zone brings its long driving weekends, picnics and plenty of summer's end libations
Non-summer deadly days:
December 23 – Christmas Eve can come with drinking and driving, slick and snowy roads and loads of cars traveling over the hills and far away to grandmother's house and beyond
January 1 – Hangovers or an extended New Year's Eve party make New Year's Day a dangerous one
Specific deadly driving days can change slightly each year, and October had three of them in 2010.
Teens and summer driving can make a lethal combination, according to AAA Vice President of Public Affairs Kathleen Marvas:
"Life feels more carefree when school's out and teens have more opportunities to drive or ride in cars late at night with other teens – a deadly mix. With the majority of the most dangerous days falling during the traditional summer vacation months, parents must realize that there is no summer break from safety and be vigilant about remaining involved and enforcing rules with their teens." 
Now that you have the stern warning and background info, it's time to check out some safe driving tips that are particularly relevant during the summer months.
Summer Driving Safety Tips 
Stop the distractions. Distracted driving involves fiddling with the radio, putting on makeup, eating, texting, gabbing on a cell phone, reaching for a dropped item or anything else besides keeping your eyes on the road, your hands on the wheel and your full attention on your driving.
It also clocks in at one of the top reasons teens end up in crashes. The issue is severe enough for AAOS to launch a Decide to Drive campaign geared toward reducing distracted driving and thereby making the roads much safer.
Don't drink and drive. An obvious one but one worth repeating – again and again and again. Drinking and driving is in the same category as drugging and driving or driving under the influence of medications or other substances that make you drowsy or unable to concentrate.
Get enough sleep. Drowsy driving can be as deadly as drunken driving, with a decreased ability to react, concentrate or even stay in your lane. Falling asleep at the wheel is a surefire way to ram into a tree – or worse.
Give your car a summertime tune-up. Getting an oil change, checking all your fluids and reviewing your car's mechanics are in good working order is a fine idea before any summer road trip. Don't forget to check the tires, both for suitable air pressure and wear and tear.
Secure your belongings (and passengers). Summer treks often come with beach balls, backpacks, lawn chairs and other items that can easily fly around the vehicle with a sudden stop or swerve. A driving tip list from the oil company Castrol says an item that weighs one-half a pound can have the same impact as a 30-pound object if it comes hurling at your head at 60 mph. Secure that beach ball – and put on your seatbelts.
Watch for seasonal fun-seekers. Sunny weather is a time for folks to break out their bicycles, motorcycles, inline skates, skateboards, running shoes and other outdoor gear. Take extra caution when passing these fun-seekers. Castrol notes bikes and skaters  may swerve into traffic to avoid objects or potholes.
Crosswalks and right turns are other high hazard areas as some bicyclists have a tendency to ride against traffic, opening themselves up to plenty of chances to get hit when drivers are not expecting them coming. Beeping might be tempting, but your horn could startle and make them careen wildly into traffic, making the situation worse.
Beware the rambling RVs. Recreational vehicles carry the same cautions as larger trucks or semis, Castrol says. Any large vehicle is going to need a wider berth to turn, more time to stop and have several blind spots where the rearview mirrors simply can't reach. The National Highway Traffic Safety Administration (NHTSA) adds the blind spots increase the risk of backovers, especially for children in parking lots.
Heed the heat. Like drinking and driving, this is another tip that merits constant repeating. Leaving your children or pets unattended in the car on a sunny summer day is begging for heat stroke or even death.
"Vehicles heat up quickly – even with a window rolled down two inches," NHTSA warns. "If the outside temperature is in the low 80s, the temperature inside the vehicle can reach deadly levels in only 10 minutes."
Lock your vehicles. Children are curious and all over the place in the summer. Leaving your vehicle unlocked or the keys accessible is another way to ask for trouble, NHTSA says. Children may decide to climb inside or do whatever else children can do with an unlocked car and its keys.
For more info and resources for keeping your teen driver safe, check out the Decide to Drive campaign at decidetodrive.org.
SOURCES: