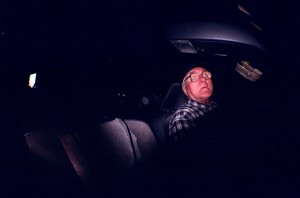 Driving anxiety usually develops after a car crash or some other frightening, driving-related experience. We've all heard stories about freak accidents on the road, but it's always a surprise to hear about an unprovoked attack on a driver.
One man in Daytona, Florida has become fearful of driving after being harassed by an aggressive driver. At one point, the attacker even fired shots at the unsuspecting man's car. Initially, the victim did not even realize he had been shot at. After realizing what happened, he felt stunned. This near-death experience has left him with a deep fear of driving.
Read more about the incident at the link to the story below.
Driver: 'I still fear for my life' after gunman opens fire – WDBO Radio
news.google.com
Driver: 'I still fear for my life' after gunman opens fireWDBO RadioThe victim said the terrifying scene happened in broad daylight as he was driving on US 1, just a few blocks from the south Daytona police station. WFTV's Renee Stoll spoke with the …